why choos
As the professional sand pump and dredger designer, manufacturer and exporter, OCEAN Pump had been worked harder to become the leader to supply One Stop Sand Pumping Solutions to worldwide customers since 1997. We have more than 30 talented sand pumping experts and strong teams responsible for product development, manufacturing, quality control, exporting, after sales service. We have our own manufacturing factory with professional technicians and advanced machines. By choosing OCEAN Pump, you choose a long term professional partner for your sand pumping business.
Over 20 years of sand pumping industry experience
OCEAN Pump, Sand Pump Expert.
OCEAN Pump is the leading sand pump machine designer, manufacturer and exporter dedicated in supplying sand pumping equipment and dredging equipment to worldwide customers, before foreign trade business, we had devoted ourselves to domestic and abroad dredging undertaking for more than 20 years, we have abundant design and fabrication experiences.
One stop solution for your sand pumping requirements
OCEAN Pump has more than 4 series 20 kinds of sand pumps, slurry pumps, gravel pumps, sand dredgers and related parts had been manufactured to satisfy your pumping requirements. It is very convenient for you to source sand pump and dredge parts from our company.
Professional design and technical team tailored for you
OCEAN Pump has its own professional technical and engineer team who can help you to design or customize the product, we also help you to choose the most suitable products for your project. We also run our own sand mining with our products which makes us very familiar with the requirements, selection and operation of all related sand pumping equipment.
Finest quality products with strict check procedure
OCEAN Pump has strict manufacturing process and quality assurance procedure and professional team. All our products are quality guaranteed and have to be rechecked and tested before sent out or load container. You can point any world famous third party inspection organization such as SGS, BVQI come to respect our products or container loading process.
Professional technical training, consultant and site service
OCEAN Pump has a professional technical training, consultation and site service team. All your inquiry will get reply within 24 hours. We have lifetime after-sales service for our products. Any question about our products, just feel free contact us.
Hope to be your long term partners.
Our Culture – Teamwork, Cooperation, Responsibility, Dedication
Our Vision – To become first brand in pump industry, to win customers' trust and first choice
Our Mission – To provide the whole and perfect solution for customers, to build stage of the successful life for employees
Our Value – Credibility and Integrity, Cooperation and Mutual benefit
Our Ability – ODM & OEM, Service, Personalized product customization, Product Development, Manufacturing, Quality Control
Our Promise – Advanced technology, top quality, best service

Product development plays an important role in OCEAN Pump. We have more than 30 talented experts who are responsible for product development, product design, finite element analysis, mold development and deployment. These experts are our real wealth and we invest 4% of our sales revenue to encourage product innovation. We are trying our best to improve the quality and performance of our sand pump and dredger products continuously. . After 15 years of continuous development, some our sand pumping products enjoyed leading positions.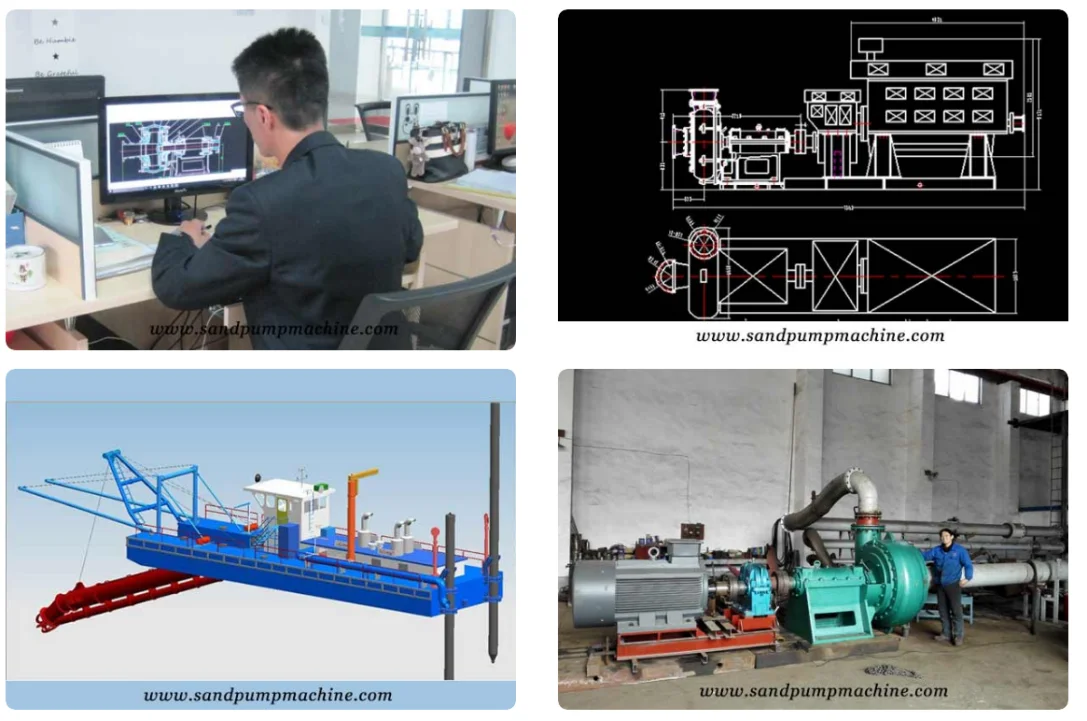 Manufacture Process
Manufacture process is very important to achieve high quality products with controlled cost. In recent years, we had invested more than 700,000 dollars into our 15,000 square sand pump machine manufacturing factory. Our modern factory is equipped with advanced machines like cast molding machine, CNC milling machines, castings Composition analysis tester, electric heat treatment stove and other special machines, which help us to keep high product quality, shorter delivery time and competitive cost to meet the demands of our worldwide customers. Most of our products had been kept up with the international forefront counterparts. Some of them have enjoyed leading positions, especially high concentration mine slurry pump and heavy duty big particle gravel pump.
We are always manufacturing sand pump, slurry pump, gravel pump and dredge equipment with strict processes and quality assurance. The following are some of them.
Certifications had our witnessed continuous efforts and achieved results, they are our long term promises to all our customers and ourselves. The goal of OCEAN Pump is to delivery finest quality sand pump, slurry pump, gravel pump and dredge equipment to worldwide customers. In recent years, we had been continuously investing in technological innovation and manufacturing facilities to ensure the leading technology and high quality products. Our 30 talented garment design experts and their experiences are our real wealth and competence that can make our honors and certificates much valuable.
Continuous improvement had been becoming our corporate culture. Strict manufacturing and quality control processes make our employees to perform best and efficiently. We are not only manufacturing high quality products, but also providing professional design, strict quality assurance and top after sale service with your satisfaction.
We deeply cherish our honors and certificates, we will try our best to keep them forwarding in the right direction.

OCEAN Pump Factory is located in Taian City, the famous tourist city near the expressway from Beijing to Shanghai, Shandong Province, China. As the leading sand pump machine designer and manufacturer, OCEAN Pump has its own 15,000 square meters state-of-art manufacturing factory. In recent years, we had invested more than 700,000 dollars into our modern manufacturing factory to improve the basic production facilities , working conditions, employee salary and welfare, technical and teamwork training, etc.
Our main products include sand pump, slurry pump, gravel pump, mud pump and dredgers. All products showed in the following pictures are designed and manufactured by OCEAN Pump.
Welcome to visit our factory.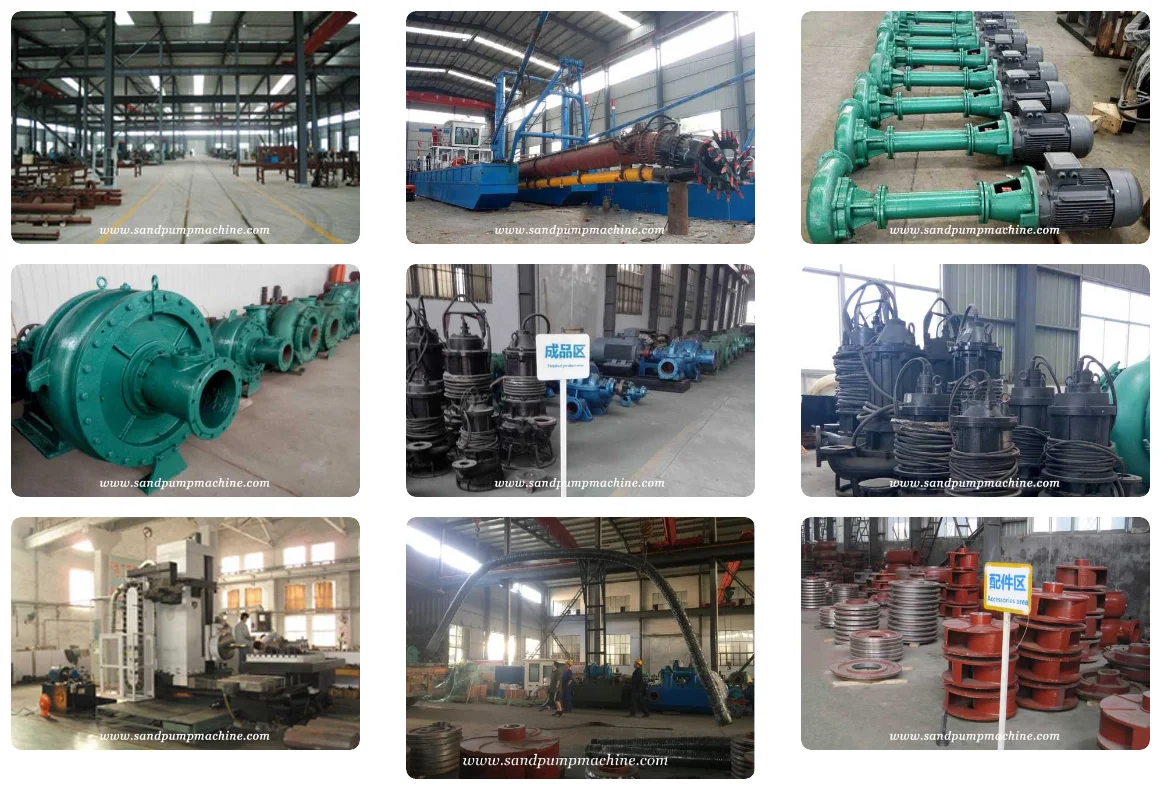 Ocean Pump team is the young professional team dedicated in sand pump and dredger solutions industry for more than 20 years. Our professional team deeply understands the customer requirements and the trend of sand pumping technology. They are very familiar with all exporting tasks such as product consulting and designing, manufacture process, order processing, product delivery, etc. They are always working hard with passion to put their efforts to sand pump, slurry pump, gravel pump and dredger technology and application. We had always trying our best to meet your demands. Hope to become your partners.